Kaunertal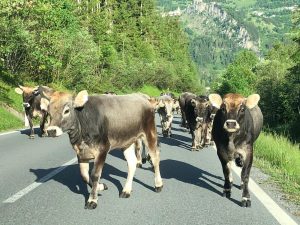 Every year we are a guest in the beautiful Kaunertal in Austria for a week. There is a lot to do there both in winter and summer and the valley is very suitable for people with disabilities. The website of Turismus büro Kaunertal has been expanded. There is a lot of information about customized accommodations and activities for people with disabilities and for families with children.
Dealing with nature
Nature in kaunertal is truly magnificent. We ask all participants, buddies and the public to use them sparingly. It is not allowed to use paint and chalk on the rocks. Chalk on the roads is allowed, paint is not. The use of confetti and other is also prohibited. During the HandbikeBattle there are plenty of garbage bags at the finish. So clean up all your waste!
Mountain and gletscher (toll pass)
To go up 'our' mountain by car, you need a toll pass. We advise you to buy a pass for a week and preferably do not buy the pass on the day of the HandbikeBattle because then it is very busy at the toll gate. Drive all the way up; The view is fantastic!
Swimming
Feichten has a beautiful swimming pool! There are even more opportunities to swim nearby; pool Prutz and swimming lake Ried. Since autumn 2019, our home base – Hotel Weisseespitze – has a beautifully heated outdoor pool!